EUPHEUS LEARNING LAUNCHES CODING KIT FOR CHILDREN – DIGITAL LEARNING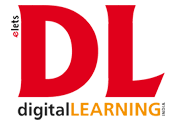 Eupheus Learning, an EdTech startup in education and training space has launched Cubetto – the first programming tool for Montessori educators worldwide.
The tool is designed and produced by Primo Toys, an award-winning startup that leverages technology to introduce 21st-century skills like coding, in early years without the use of screens. Cubetto is powered by a hands-on programming language designed specifically for children. The tool teaches the basics of computer programming and STEAM (science, technology, engineering, art and mathematics) skills.